We believe in the flexibility and endurance of live theatre and theatrical experiences.
As a response to the COVID-19 outbreak we have focused our attention on digital, transmedia and hybrid services. These include:
•Multi camera livestreaming and vision mixing.
•Multi camera recording and editing.
•Remote streaming from multiple isolated locations.
•Hybrid streaming that blends in person and digital audiences.
•Hybrid events that blend in person and remote streamed performances.
We now have the necessary equipment to turn any room into a stream studio and recording studio. We are available for plays, musicals, concerts or any other type of performance.
People assume that these services are out of reach to all but the big companies but we have focused on making these services extremely reasonable and want to do all we can to allow artists to keep connecting with audiences during the coming months.
In addition to this we are eager to collaborate with you and do whatever can help you create the best piece of theatre possible.
​​​​​​​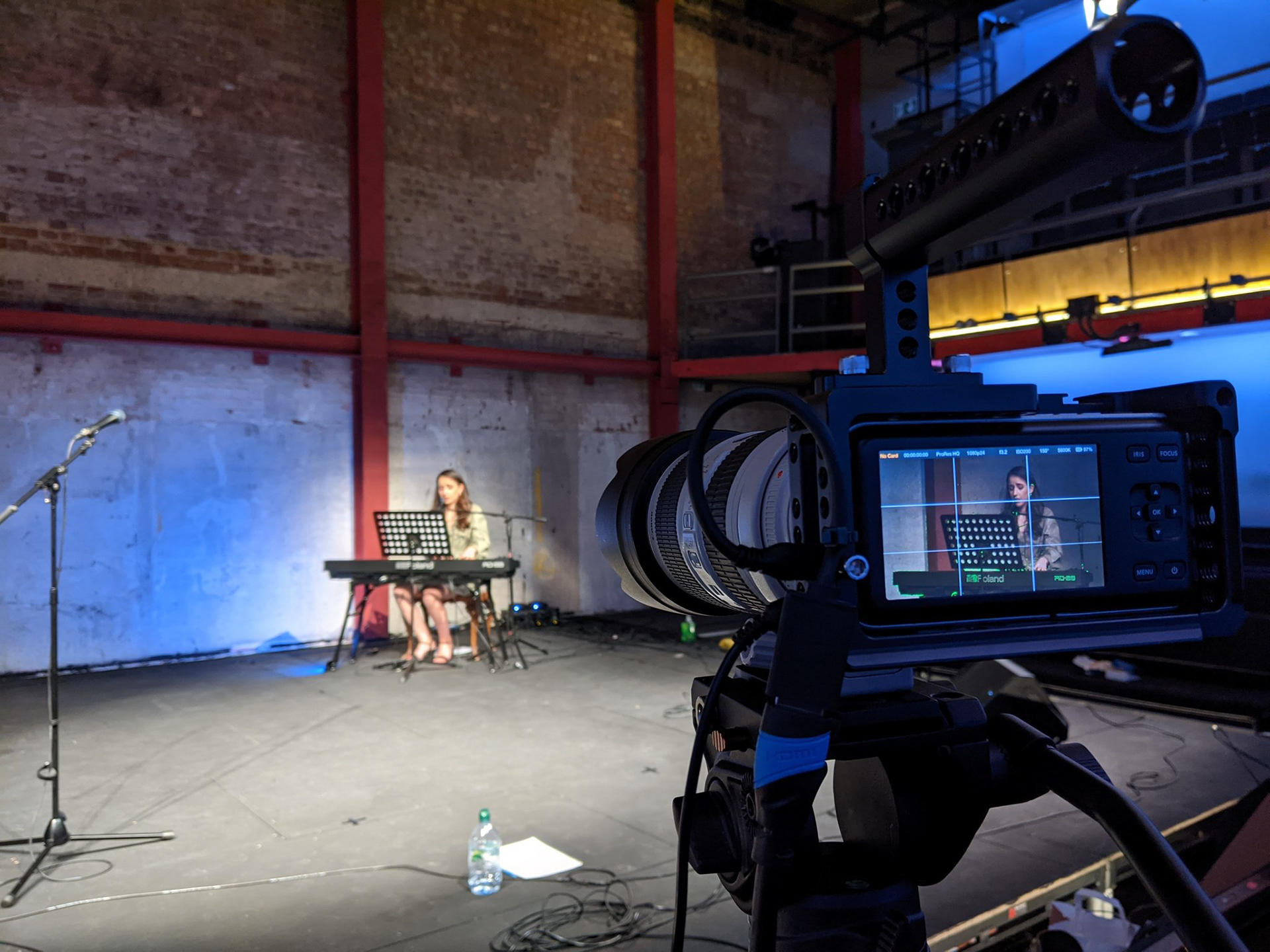 The first event and reason for founding theatrical.solutions was new musical STAGES. An ambitious London fringe show that called for technical solutions closer to a West End production. Using the minimal budget available, a bespoke LED pixel wall was designed and built in-house for a fraction of the usual hire cost. Further the show required other custom solutions, including a unique cueing system to trigger the non-linear sound and lighting cues, click track creation, as well as audience voting devices. This was all achieved on a small, almost non-existent fringe budget.
That show was just before COVID-19 locked down the country and we realised that performance and theatre were likely to change for the foreseeable future.
We spent early months pioneering remote processes that allowed multi-location live collaboration and production between homes. As lockdown began to ease we invested in livestreaming equipment and expanded our workflow to enable hybridity. Whether in person, remote or both, we are eager to help find an affordable solution.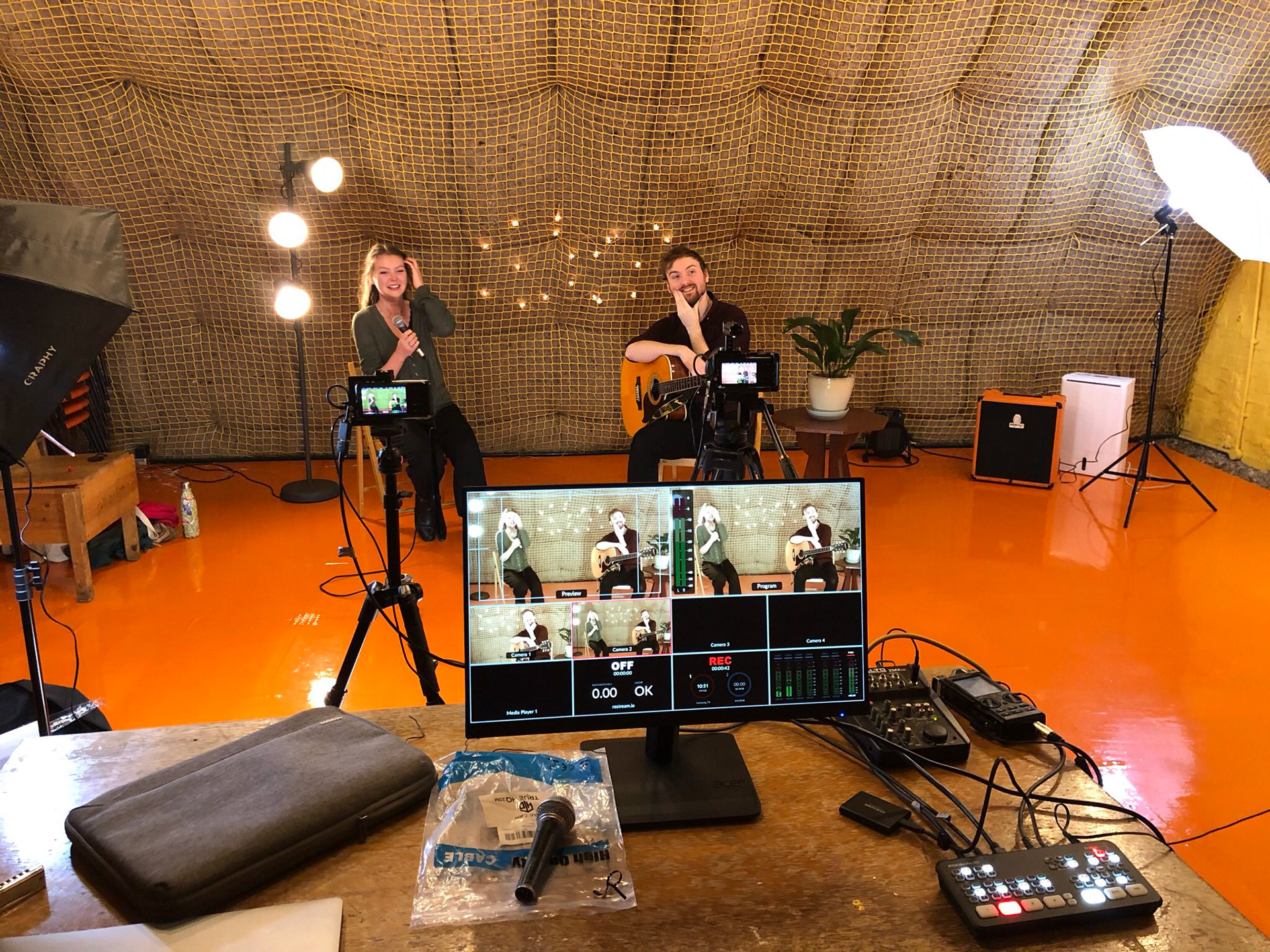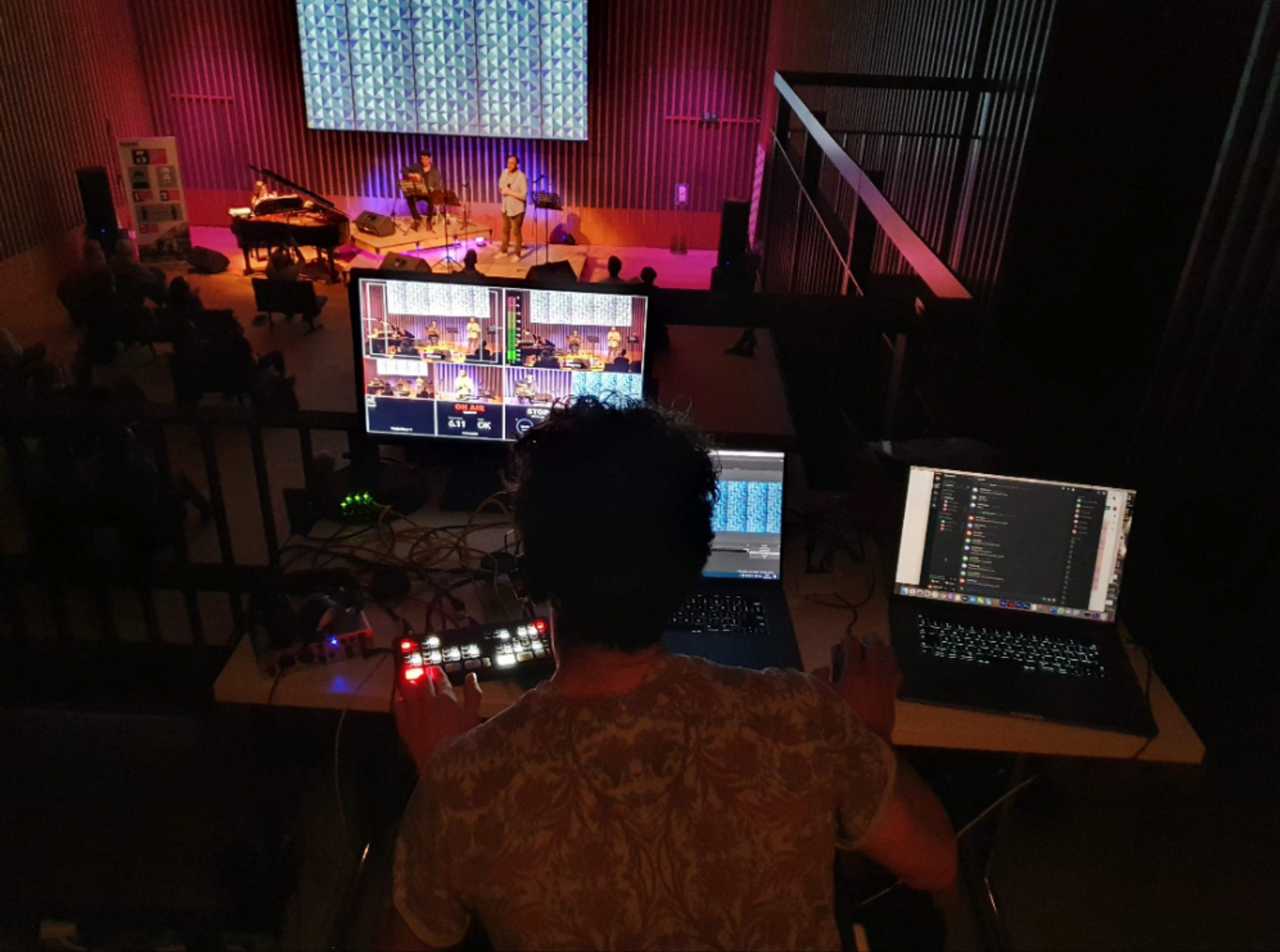 Rhinebeck Writers Retreat
MEET THE WRITERS
. A series of live digital concerts where US writers discuss and perform their work in an informal roundtable setting. 
Cork Opera House
MOLLY LYNCH IN CONCERT. A live concert starring the west end star streamed from Park Theatre in London.
Bottle Cap Theatre
Two days of filmed interviews and music videos to create a thirty minute digital package.
ALP musicals
SIGNAL ONLINE
, an online concert series with an audience of over 70 thousand that seamlessly brings together writers from around the world with industry leading sound quality.
SHIFT+ALT+RIGHT
, a pioneering new digital musical by Hilmi Jaidin that was streamed live and combined in person performance with live remote performances and seamless video and sound design.
JW3 London
SIGNAL x JW3.
A double hybrid concert that allowed an in person and digital audience to watch both in person and remote streamed performances.
Jessie Anand Productions & Guildhall School of Music & Drama
THE TELEPHONE 
A fully digital opera that was sung and streamed live. Winner of An OnComm commendation for online work.
Matt Powell Theatricals
MT PRIDE
, a festival of videos, interviews and live performance.
The MTA
COMING HOME
, a livestreamed digital musical made by 19 students remotely.
New UK Musicals
A series of concerts of live online performances.
Royal Holloway University
THEATRE'S NEW REALITIES conference about VR and MR.
Tanya Truman Productions
ON CLOUD NINE. A new play live streaming from The White Bear Theatr
Southwark Playhouse

THE FABULIST FOX SISTER and PUBLIC DOMAIN. Two new musicals performed and streamed live from the Southwark Playhouse.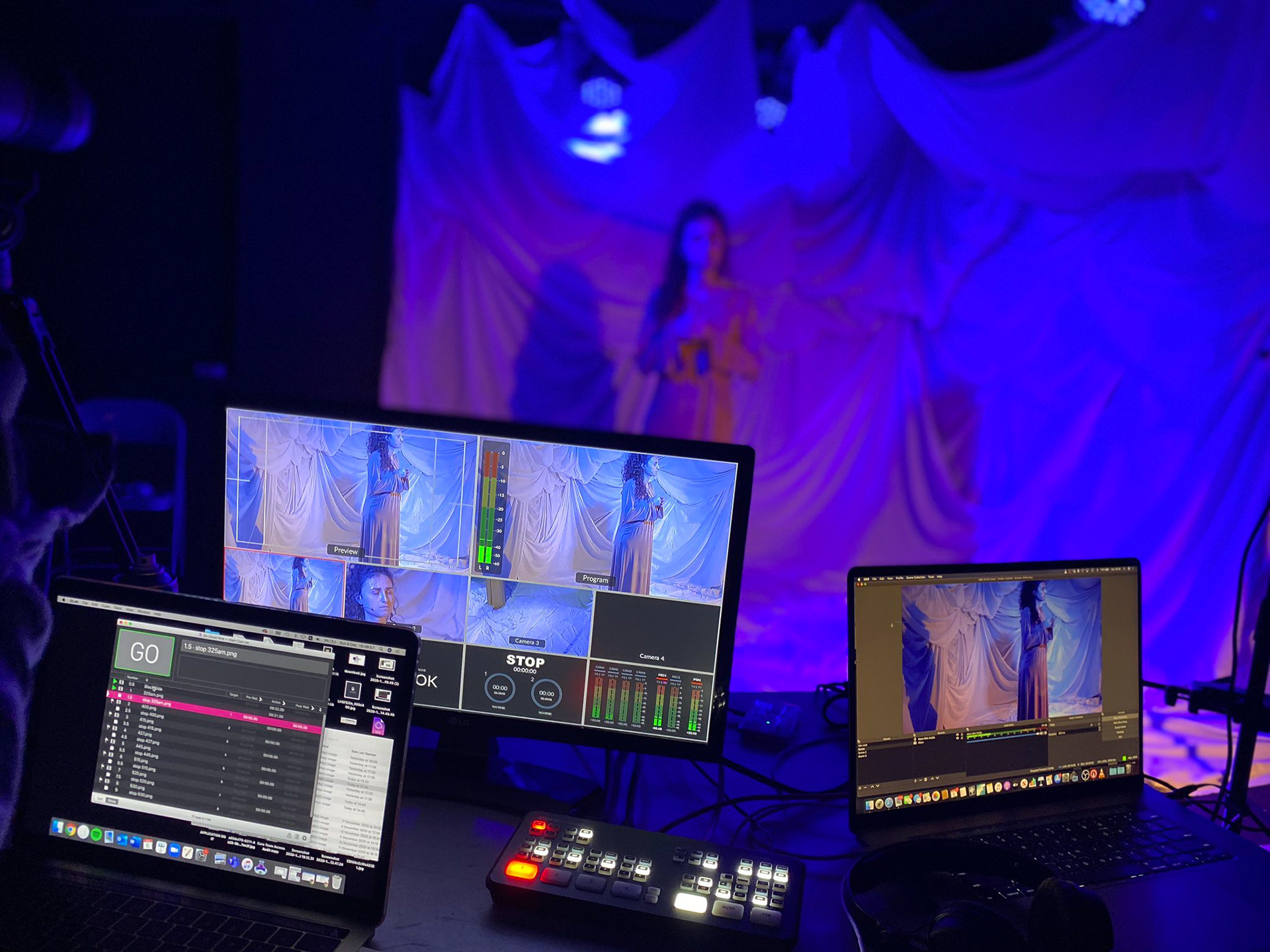 theatrical.solutions was established at the start of 2020 to provide a broad range of affordable services to theatrical productions.
Founded by sound designer and videographer, Christian Czornyj, and theatre director and producer, Adam Lenson, we wanted to share the broad range of interdisciplinary skills, network of collaborators, and experience we have acquired over our time within the theatre industry.
In the short time theatrical.solutions has been in operation, we have achieved a global reach in the services we offer. These services include: cast recording, multi-cam video capture, live streaming, print design, marketing planning and delivery, PR, production management, technical and creative crew provisions, set design and construction, sound design, orchestration, click track creation and more. 
​​​​​​​